Mercedes Benz Sprinter 316CDI Extra Long
Wyposażenie zabudowy:
Szyby panoramiczne, fotele o podwyższonym standardzie, skórzana tapicerka, czerwona nić ozdobna, półki na bagaż podręczny, łóżko za fotelami, 3pkt. pasy bezpieczeństwa, lampki do czytania, podłoga antypoślizgowa, szklany szyberdach, rozbudowana klimatyzacja, dodatkowe ogrzewanie, oświetlenie led, lodówka, podświetlane uchwyty na napoje, TV 32", CB radio President, półka w bagażniku, przetwornica prądu 230V, gniazda USB, listwy led w podłodze.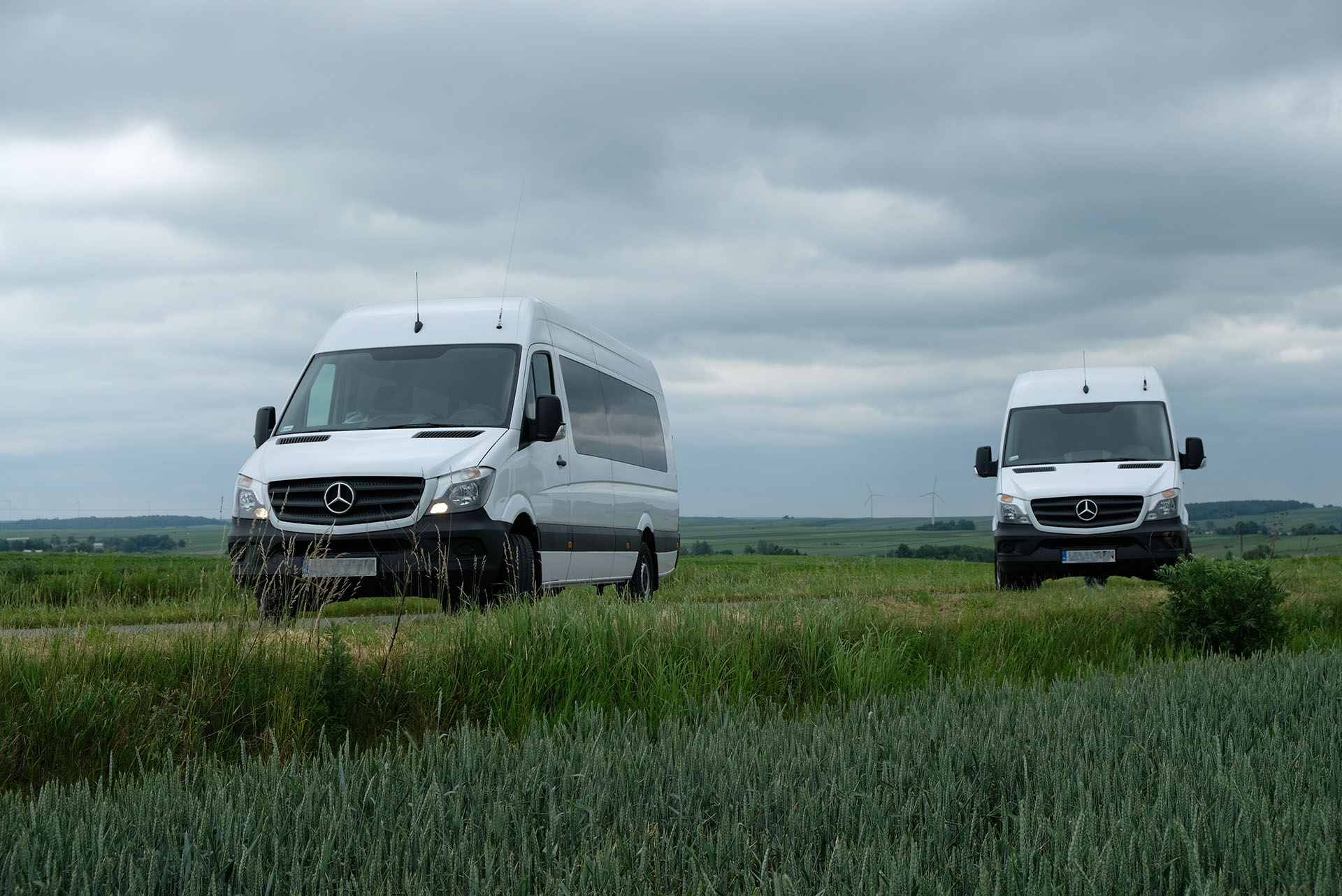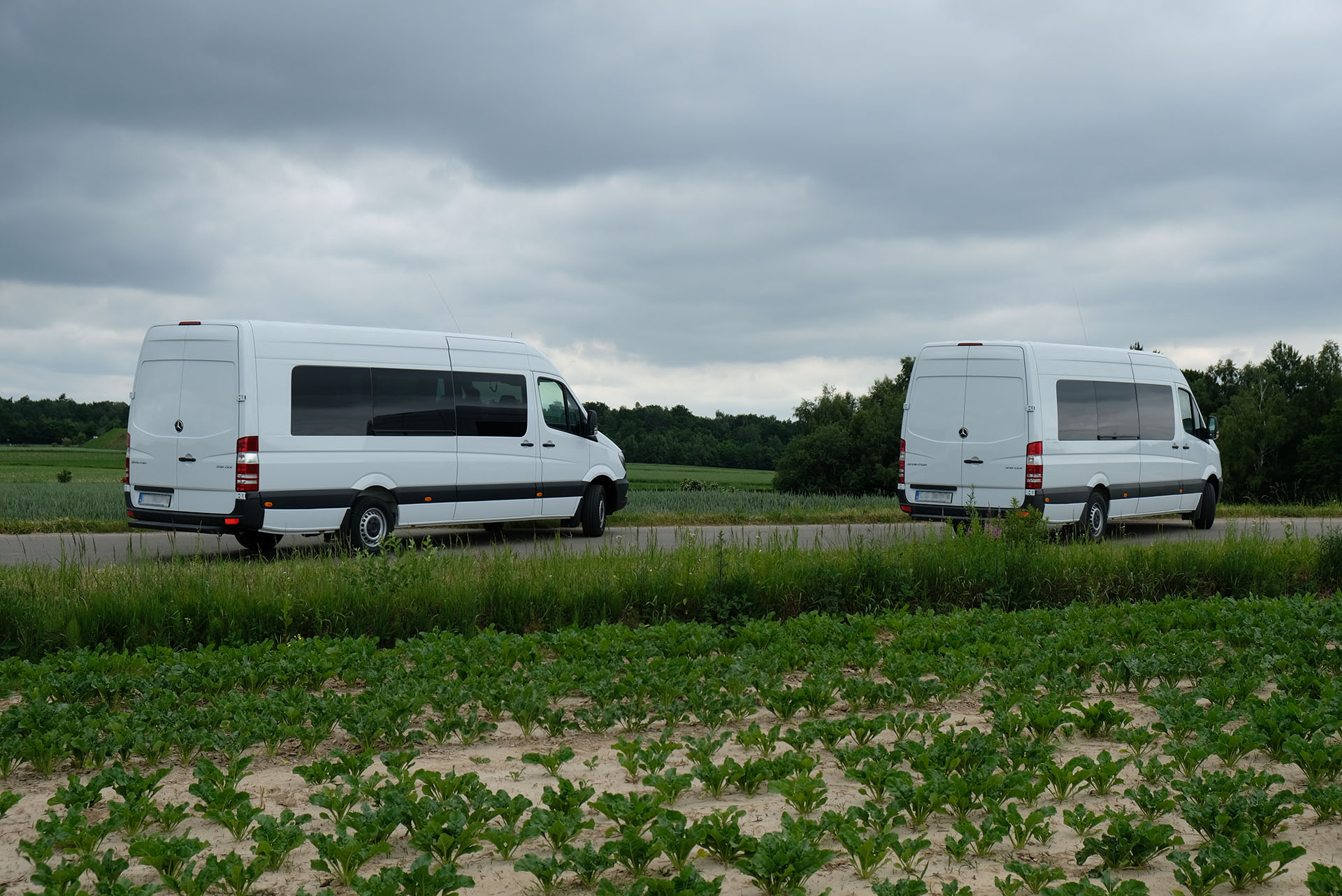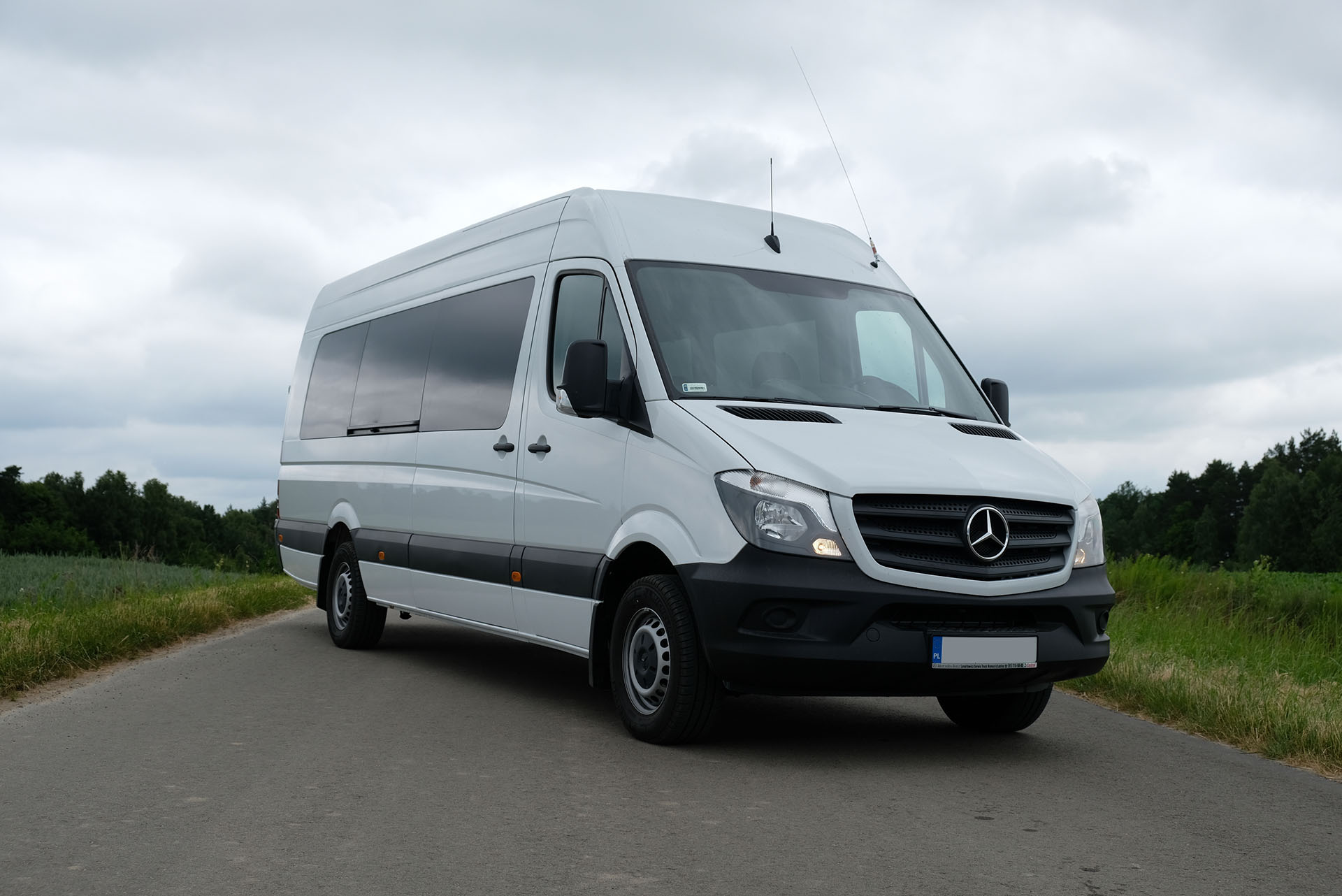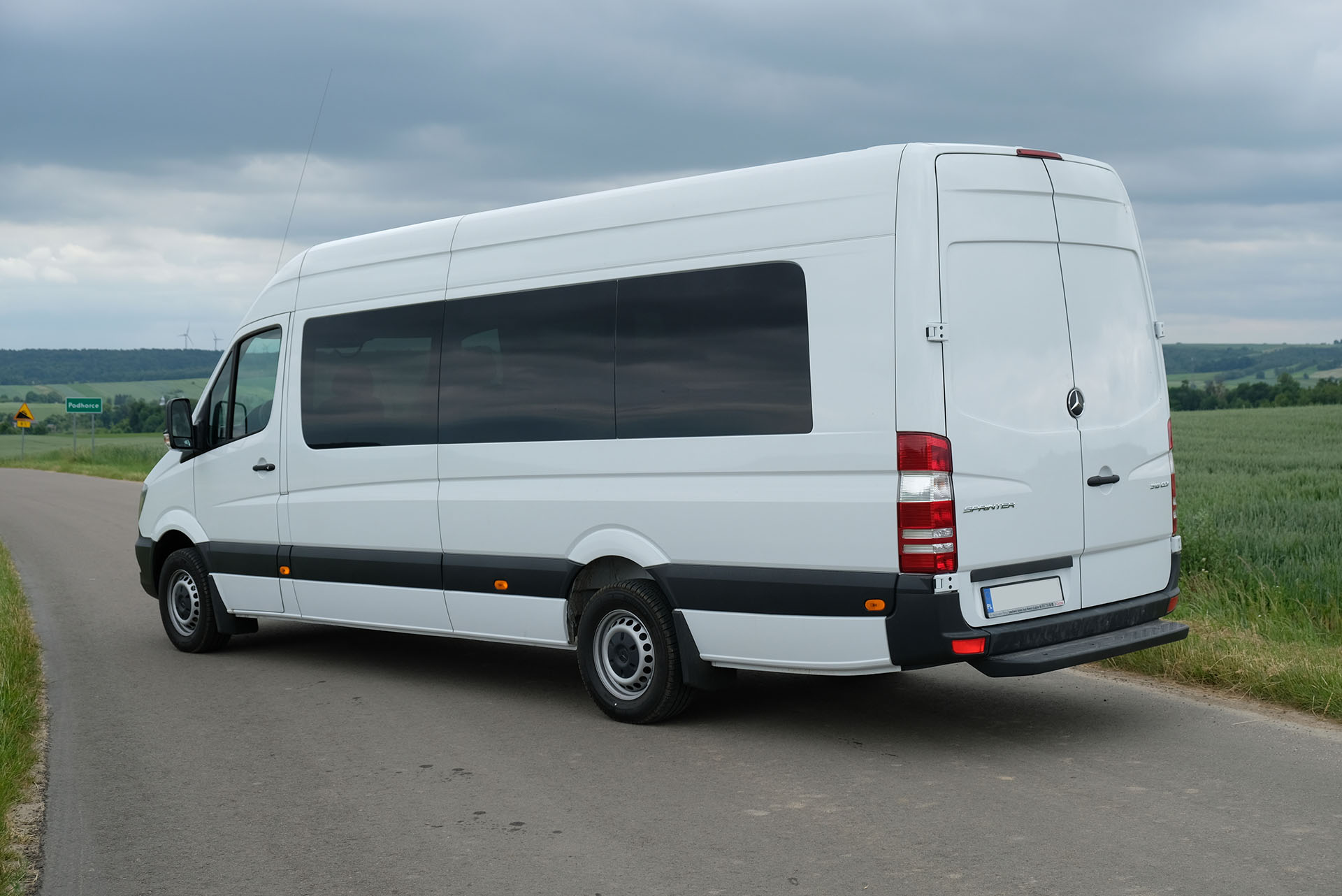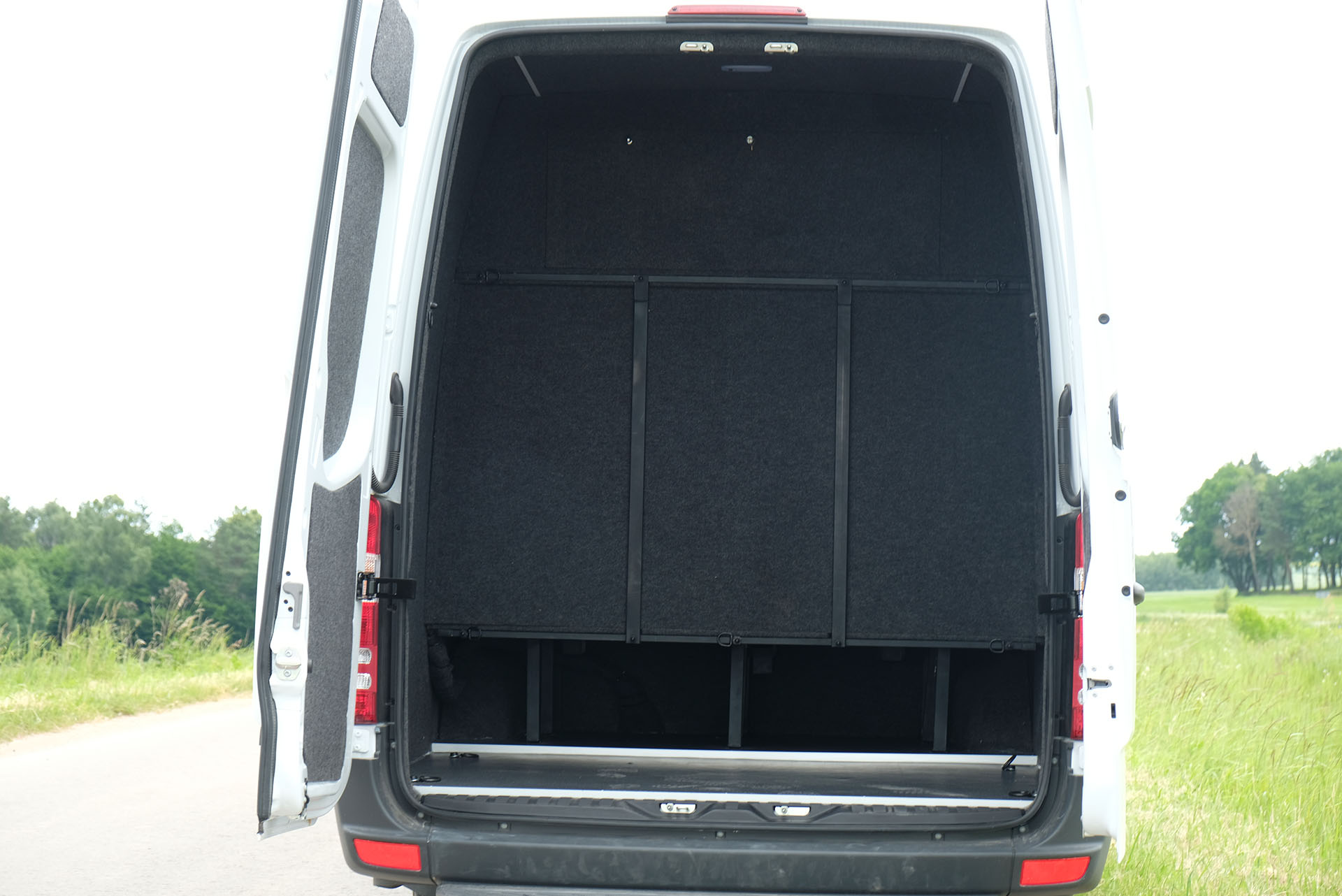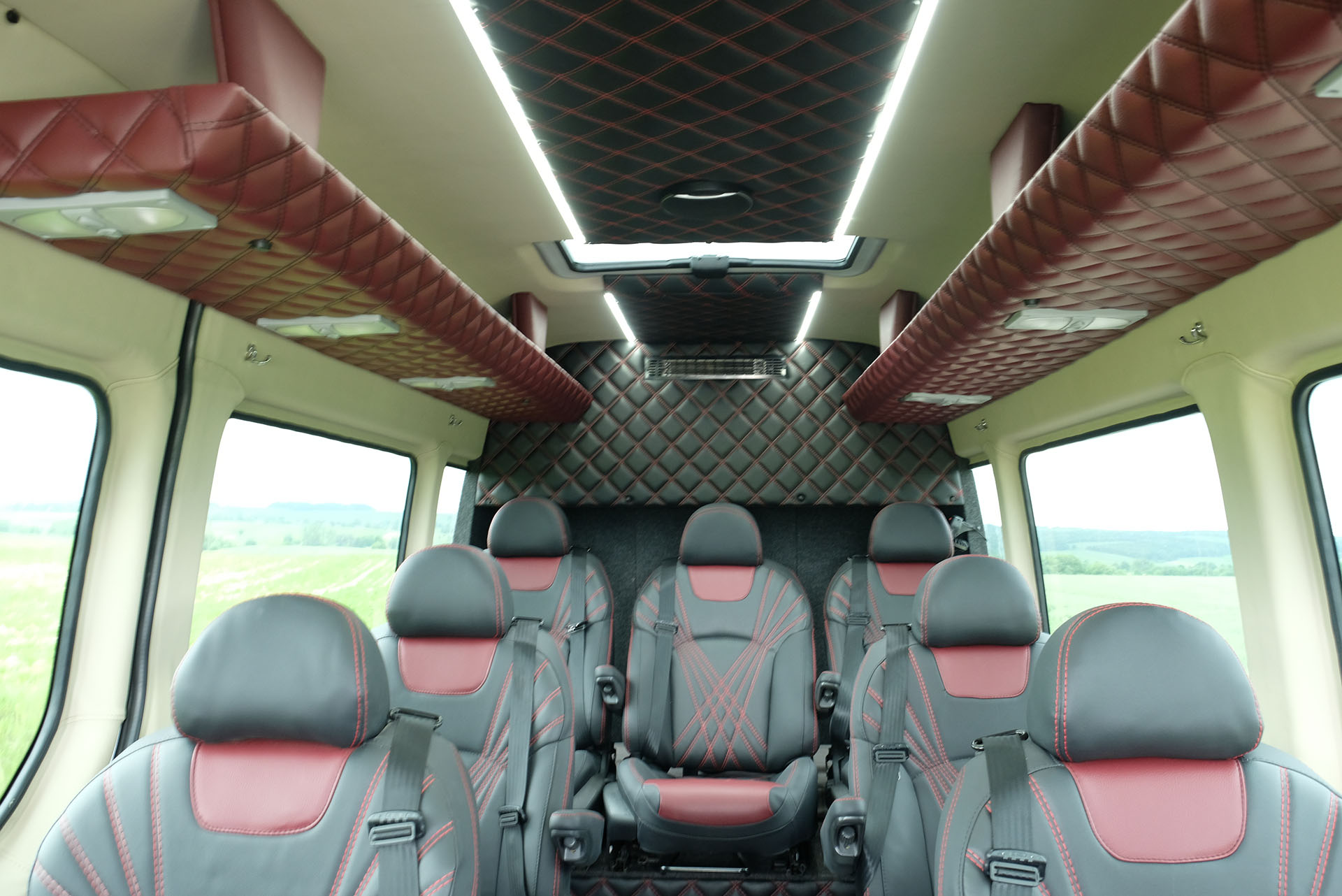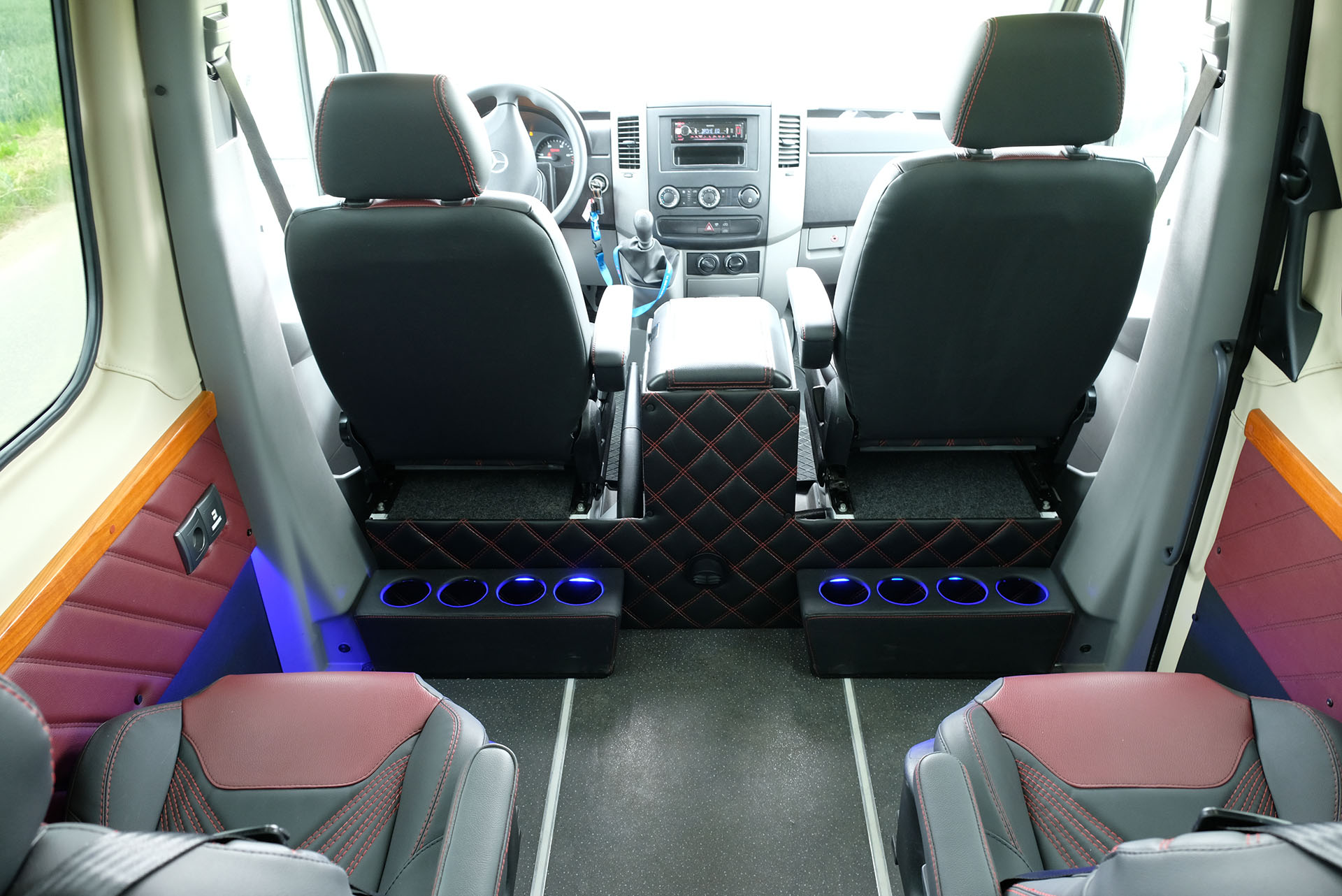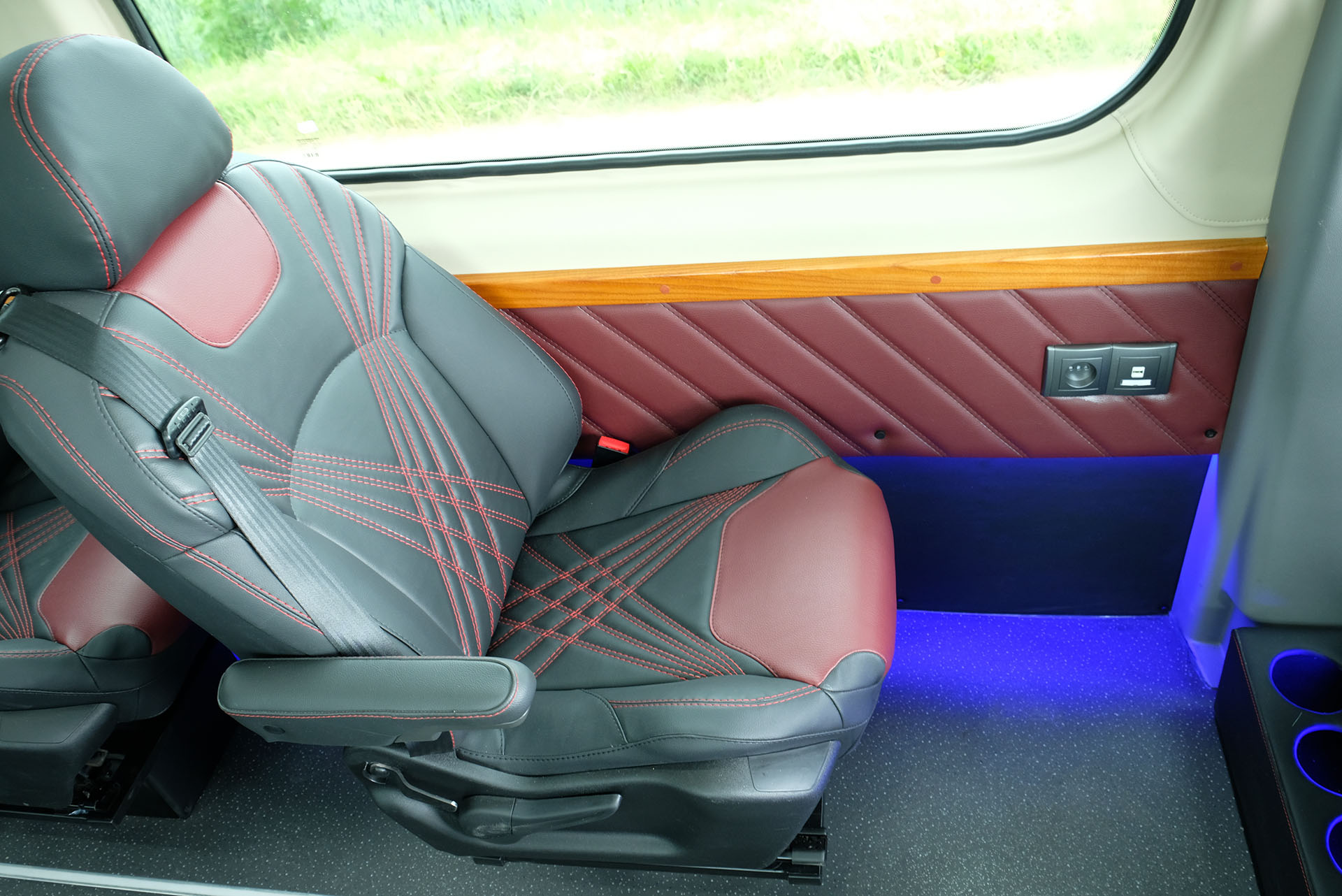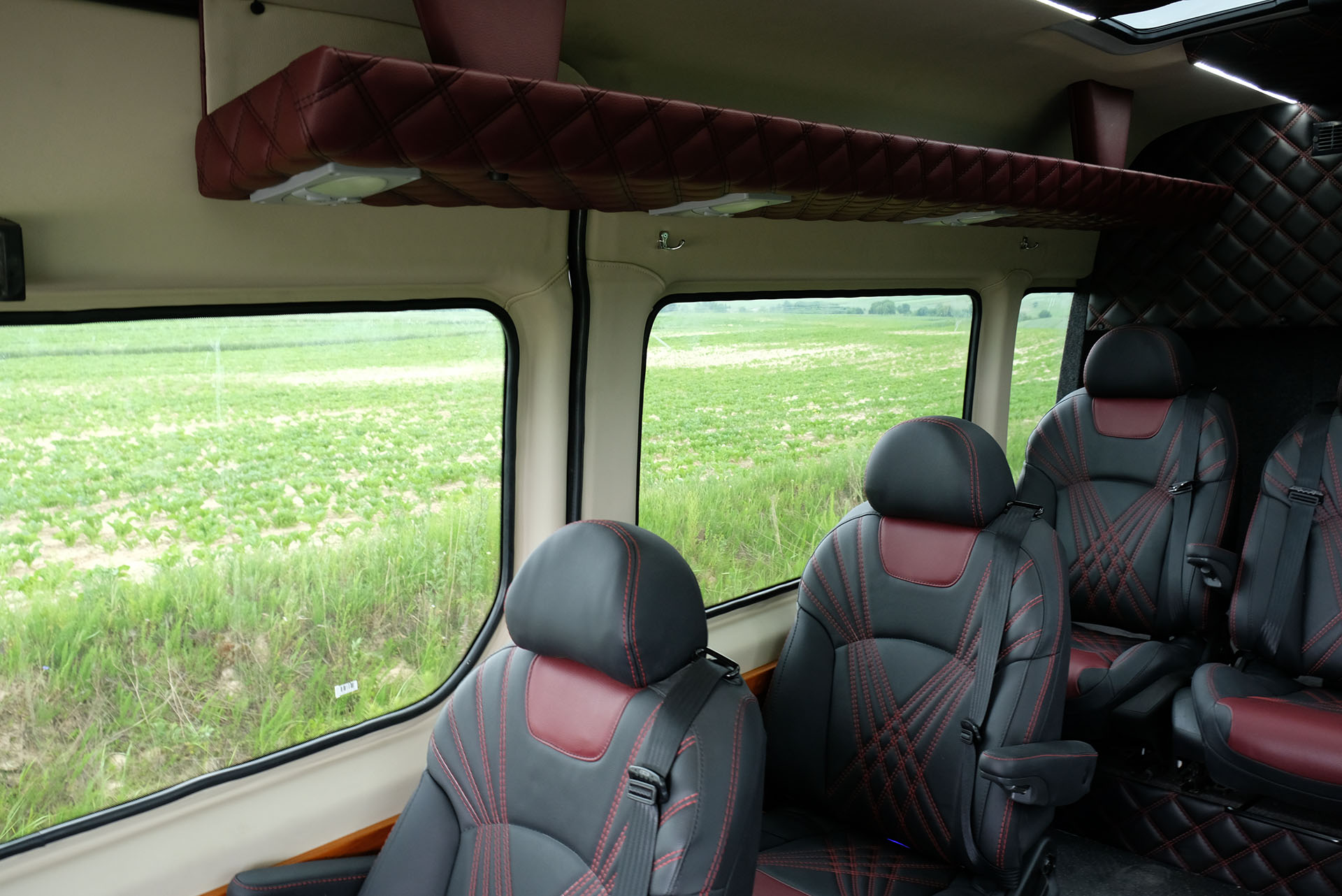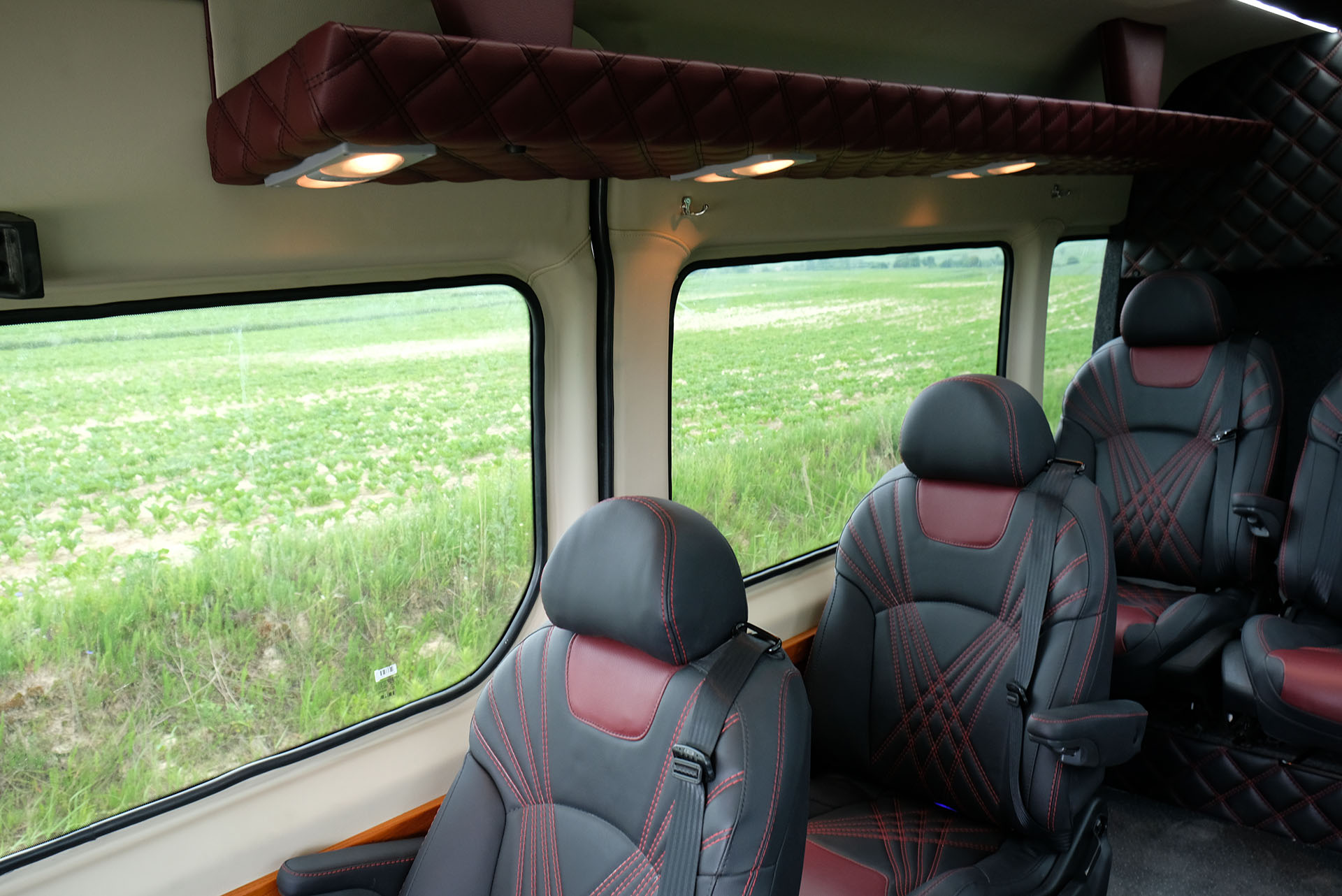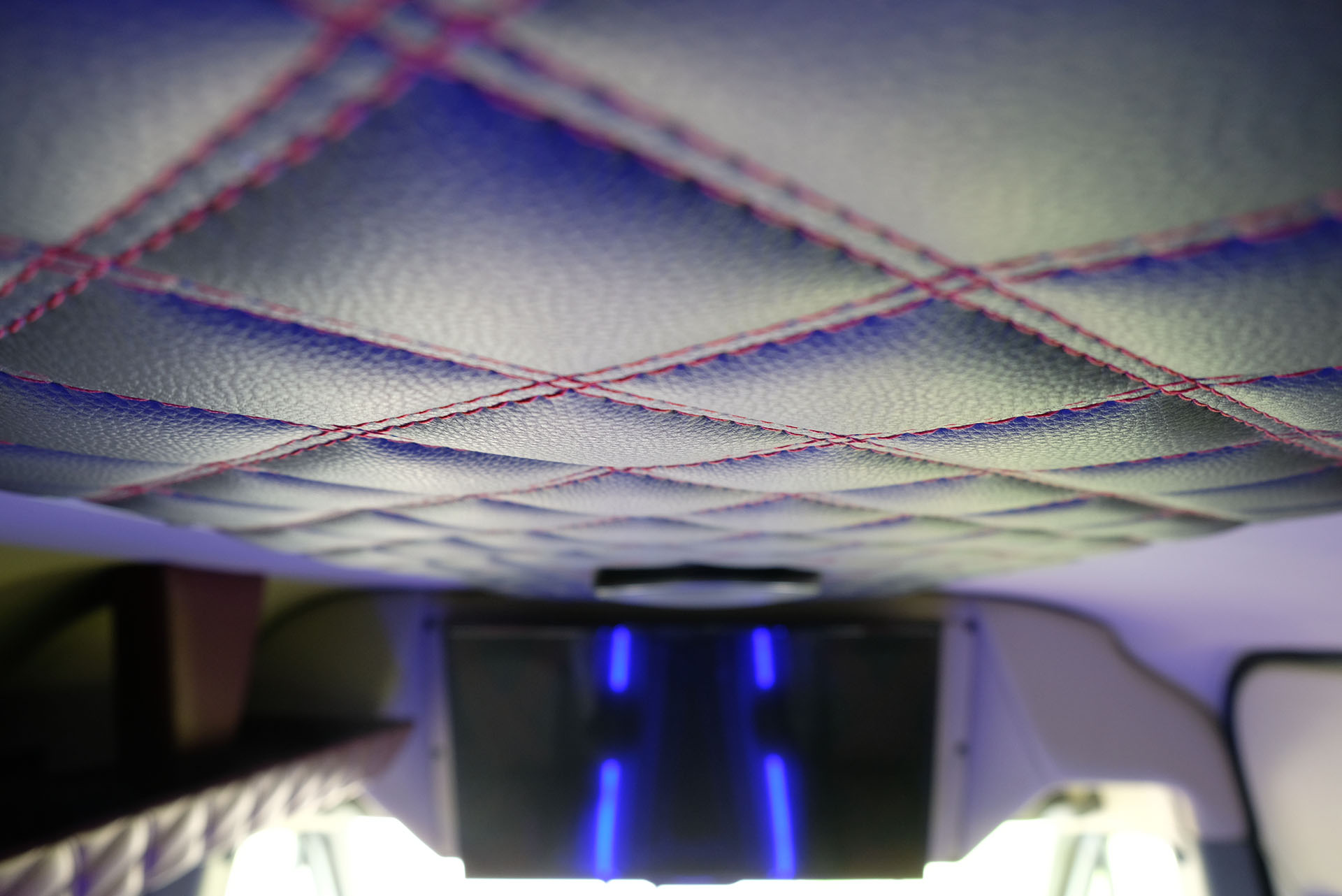 Do you want to know the price of this project?
fill the contact form