Transformation of vans into passenger cars – personalized bodyworks
Welcome to the world
of personalized vehicle interiors
We specialize in customizing vans. We have been making vehicle interiors on request for over 4 years. We make them after receiving a custom order from the client, familiarizing ourselves with his or her needs and expectations, adjusting proper materials and design solutions to suit the desired final effect, and ultimately – we wake vehicles that are 100% in line with customer's needs.
We are fully capable of dealing with every possible aspect of your car: seats, upholstery, windows, equipment (tables, compartments, beds, shelves, tops, etc.), USB slots, power connections, exclusive lighting, audio and video equipment, sound systems, finishing details – bars, curtains, and everything else that will make your vehicle look not only exclusive, but also one-of-a-kind in character.
We guarantee our Clients competitive prices, short order realization timeframe, as well as top quality of van, camper, passenger, and VIP vehicle bodywork or customization.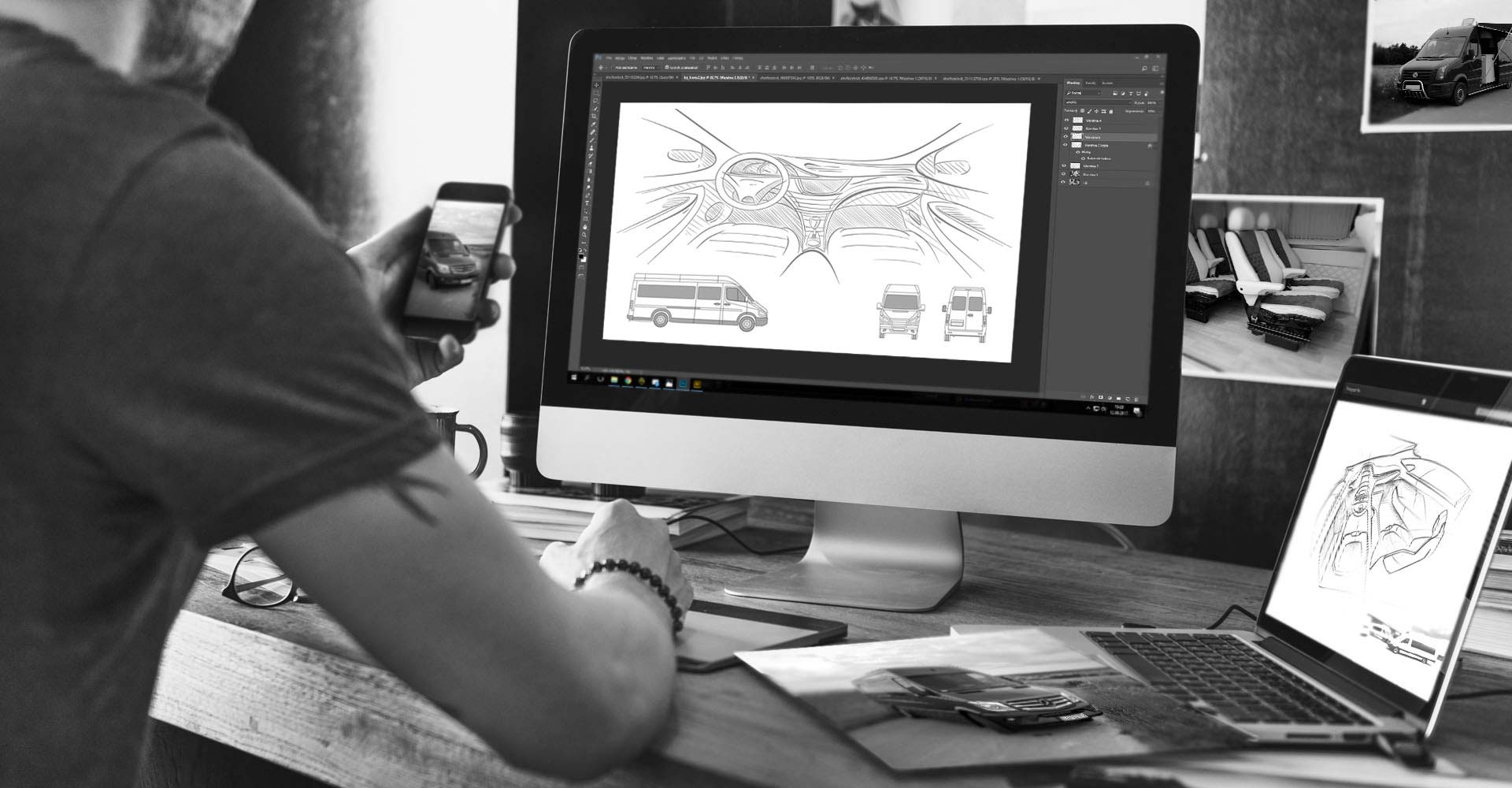 DETAIL LEADS EVERYTHING
After the specification of customer's needs, we always propose solutions that are suited to the needs of the client to the greatest possible extent. We are exceptionally experienced when it comes to transforming visions into real effects and we are fully aware of the fact that imagination is the only limit in this field.
Our representatives constantly track newest branch-specific news and trends. We look for inspirations to astound our customers. Thanks to them, every project realized is a new challenge for us, allowing us to develop and grow. We are a company, in the case of which every single project is tailor-made and sets new trends for the transportation industry. We operate basing on tested and well-thought-out solutions, as well as on newest technologies and the knowledge of a qualified staff. Vans can be transformed into passenger cars and campers turned into VIP vehicles.
Perfectly adjusted
Best resources & materials
Each and every transformation of a van into a camper or a passenger car is performed with utmost care and focus on even the most miniscule details. After the completion of the project, the interior of the car can become your second home and travelling inside it will be a true pleasure for you.
We do not accept shortcuts and easy ways out. We opt for best resources and materials only, as well as take advantage of state-of-the-art technologies and devices to make bodyworks that stand out from the crowd. We guarantee exceptional durability, comfort of use, and exceptional aesthetic features. Bodyworks made by the representatives of our company are easy to clean, resistant to abrasion, and waterproof. They do not absorb unwanted smells and moisture, whereas anti-slippery surfaces ensure our Clients the safety of use of the realized project.
We have been cooperating with individual clients, companies dealing with international transportation, hotels, and the representatives of the widely-understood entertainment-related branch of industry.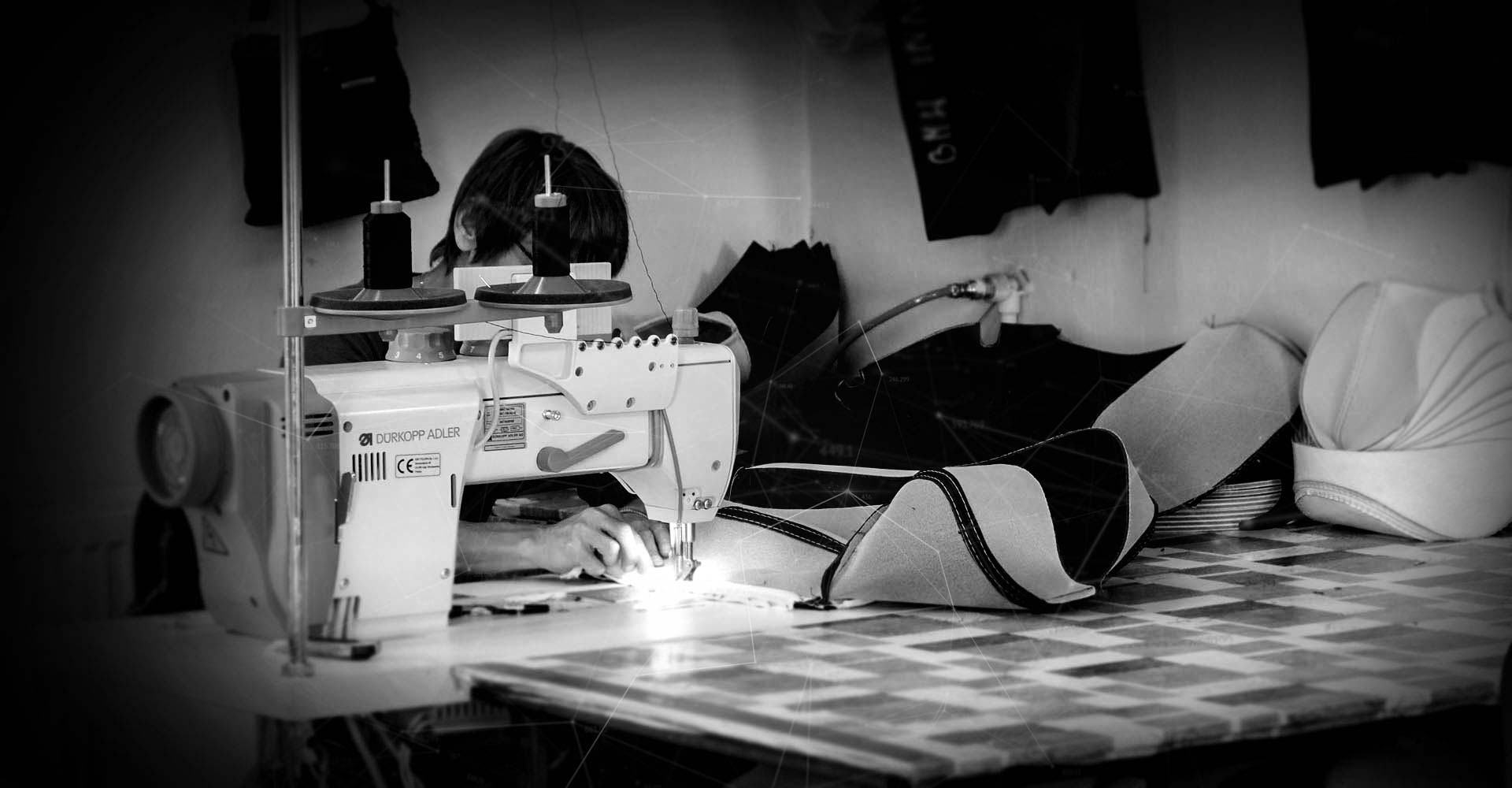 Own workshop
We are capable of customizing almost 30 interiors per month. We have our own sewing room, joinery, as well as modern devices allowing us to work in compliance with the applicable European standards. We take advantage of top quality materials and resources, taking a proper care of perfection, unrivalled quality, and durability of our realizations. We do our best for every bodywork done to be unique, meet highest standards possible, and be in line with the requirements of the Clients.
We work as a team of knowledgeable professionals. Thanks to the experience of our engineers, we can guarantee that every customization-related project made for a camper or a passenger car will be accepted by the proper officials.
Precision of execution
allows for one-of-a-kind creations
Our company has the vastest van-to-VIP transformation offer in the region. Exclusive, comfortable interiors can be done by professionally transforming vans into passenger cars by using the following vehicles as a base: Renault Master, Fiat Ducato Maxi, Mercedes Sprinter, and Volkswagen Crafter.
We would describe ourselves as perfectionists. We do take care about even the most miniscule details for VIP vans to be perfect from every angle. The closer you look, the more stunning and breathtaking they are. We can take care of adjusting both the color and the equipment of the van to the preferences of the ordering party. On customer's request, we may attempt to realize even the most demanding bodywork project.
We are inspired by the best companies in the industry, track all the branch-specific innovations, and organize brainstorming sessions – it is all done for the final project to be unique and meet the needs of the client. We do not accept any limitations whatsoever. Something that may seem impossible at first can be easily accomplished by our employees.